About WaterGrip Media
WaterGrip™ — the revolutionary growing media
designed to grow thriving plants while conserving
precious resources.
A patented breakthrough technology
Water­Grip Grow­ing Media deliv­ers out­stand­ing grow­ing results for a vari­ety of appli­ca­tions while enabling enhanced water man­age­ment and reduced over­all water usage. Water­Grip can take on more water, hold onto more water, while also pro­vid­ing roots with the air and nutri­ents they need. And, while Water­Grip Grow­ing Media pro­vides the per­fect foun­da­tion for healthy, rapid, robust growth, Water­Grip is all about grow­ing more, with less – less water wast­ed, less time, less labor, less fer­til­iz­er, and less energy.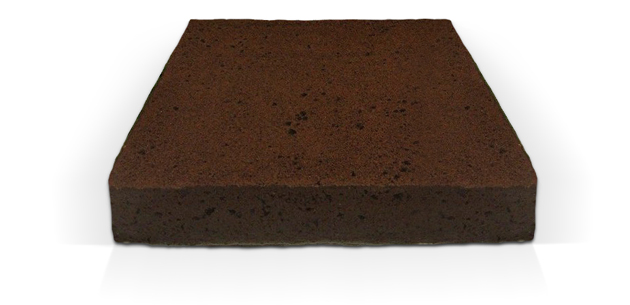 A stabilized, sponge-like, hydrophilic growing media with exceptional water holding capacity
Water­Grip Grow­ing Media can hold 8x its weight in water with a mois­ture con­tent of 890%, mean­ing more water can be cap­tured and water­ing fre­quen­cy can be reduced. A macro/micro pore struc­ture allows water, air and nutri­ents to be held with­in its organ­ic matrix and be 100% avail­able to the roots – root res­pi­ra­tion can occur even when the media is ful­ly sat­u­rat­ed. Supe­ri­or cap­il­lary action allows for quick absorp­tion and effi­cient wick­ing of water through­out the media.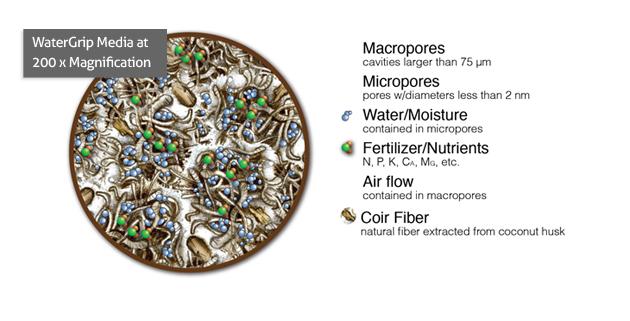 An exceptional growing environment
Water­Grip Grow­ing Media pro­motes rapid, opti­mal root pen­e­tra­tion to quick­ly sta­bi­lize plants, help them grow faster, and ensure long term plant health with a min­i­mum of care. A high cation exchange ratio enables supe­ri­or nutri­ent hold­ing and avail­abil­i­ty. Ready access to water, air, and nutri­ents enables plants to grow faster with less stress to improve cov­er­age. Healthy plants mean less main­te­nance, greater resis­tance to dis­ease and beau­ti­ful results.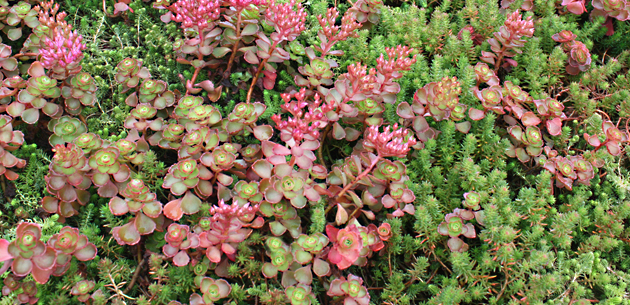 Let's start growing
Vis­it the Water­Grip Prod­ucts page
Click on any of the icons to learn more about Water­Grip ben­e­fits for your green grow­ing application.