Commercial Growing
Grow thriving plants in less time with reduced water, fertilizer, and energy usage.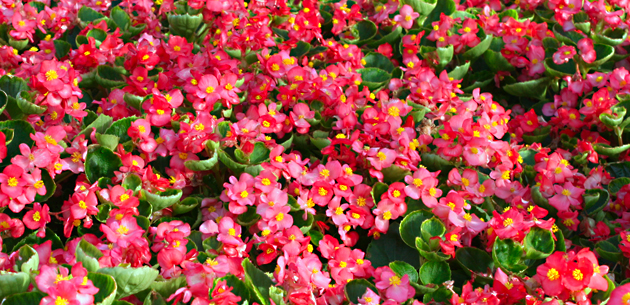 Benefits of Selecting WaterGrip™ Growing Media for Commercial Growing
Grow­ing plants can be a resource inten­sive propo­si­tion. Using Water­Grip Grow­ing Media means less water and fer­til­iz­er wast­ed to reduce over­all usage. We also know time is mon­ey – Water­Grip pro­motes vig­or­ous growth to speed your fin­ished prod­ucts to the mar­ket­place, sav­ing labor and reduc­ing ener­gy costs. Water­Grip Grow­ing Media then helps to ensure the long term health of your plants.
Reduced Watering Frequency and Overall Water Usage:
Pro­vides supe­ri­or cap­il­lary action and water hold­ing capacity
Holds 8x its weight in water with 100% of held water avail­able to roots
Allows for more water to be retained where it is need­ed with less runoff
Main­tains poros­i­ty allow­ing roots to breathe even when ful­ly saturated
Main­tains per­for­mance with­out com­paction over time
Vigorous growth speeds finished product to market:
Roots have ready access to water, air and infused nutrients
High cation exchange capac­i­ty retains nutri­ents, makes them avail­able for roots and reduces fer­til­iz­er needs
Rapid root and plant growth – crops can be start­ed lat­er or more rotations/year
Faster speed to mar­ket means reduced labor and ener­gy costs
Enables opti­mal root branch­ing and penetration
Elim­i­nates pot bound roots – roots are "self pruning"
Easy to maintain:
Cut­tings estab­lish quickly
Water­ing fre­quen­cy reduced
Plant loss is dra­mat­i­cal­ly reduced
Elim­i­nates over and under watering
Media con­tains ini­tial appli­ca­tion of ben­e­fi­cial bac­te­ria and nutrients
Opti­mal root health means stress-free plants with enhanced dis­ease resistance