Living Walls
Green Walls/Living Walls/Bio Walls/Vertical Gardens/Urban Gardening
No mat­ter what you name a green wall, they all call for Water­Grip. Enjoy lush ver­ti­cal plant­i­ngs in a sta­bi­lized media offer­ing supe­ri­or water man­age­ment and ease of instal­la­tion with min­i­mum maintenance.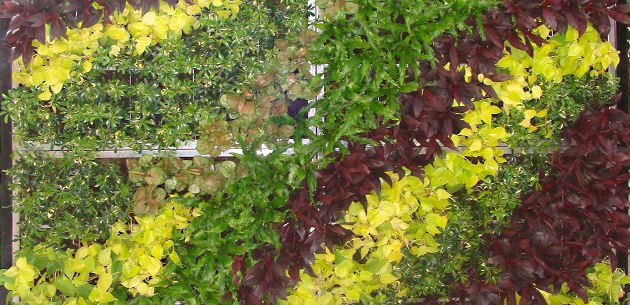 Benefits of Selecting WaterGrip™ Growing Media for your Living Wall
Indoors and out­doors, Green Walls, Liv­ing Walls or Veg­e­tat­ed Walls are one of the fastest ways to make a green state­ment and show you care about the envi­ron­ment, the build­ing, and the peo­ple in the build­ing. Using Water­Grip Grow­ing Media Liv­ing Green Wall Brown­ies are the eas­i­est way to help you real­ize the ben­e­fits of a liv­ing wall.
Stabilized Media Eases Installation and Reduces Maintenance: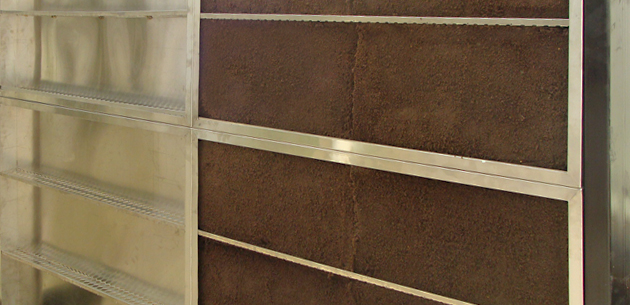 Light­weight 12"x24"x3" Brown­ies pop in to ver­ti­cal frameworks
Ready-to-plant with pre­loaded nutri­ents and root protection
Sta­bi­lized struc­tured media reduces mess and does not wash out with watering
Reduces need for plant replace­ments yet allows flex­i­bil­i­ty for sea­son­al display
Health­i­er plants offer enhanced dis­ease resistance
Hydrophilic Media Provides Enhanced Water Management and Reduced Water Use:
Supe­ri­or cap­il­lary action pro­motes even water distribution
Encap­su­lates fer­til­iz­ers and water, serv­ing as food stor­age reser­voirs in the soil
Excep­tion­al water hold­ing capac­i­ty enables more water to be held against gravity
Works well with a wide vari­ety of drip sys­tems and can decrease water­ing frequency
Avoids areas of dry out and plant mortality
Dra­mat­i­cal­ly reduces and fil­ters ver­ti­cal runoff
Ready Access to Water, Air and Nutrients Supports Vigorous, Robust
Vertical Plantings: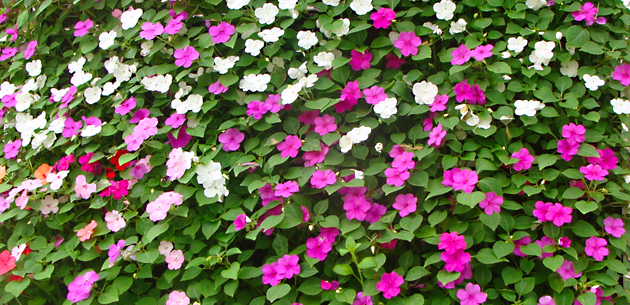 Rapid, deep root­ing quick­ly sta­bi­lizes plants; plugs com­plete­ly root in a mat­ter of days
Robust growth speeds wall cov­er­age on your ver­ti­cal gar­den wall
High cation exchange capac­i­ty pro­vides high nutri­ent avail­abil­i­ty and reduces fer­til­iz­er needs
Allows for cre­ative and bold installations!