About Our Company
Who are we?
EZ Care Growing Technologies is a Massachusetts based company bringing revolutionary WaterGrip™ Growing Media products to the green products marketplace for a variety of growing applications in the landscaping and horticultural market segment. We recognize clean water as a precious resource and feel the time is now to grow plants more responsibly – with water conservation at the top of the list. We believe that encouraging the growing of healthy thriving plants in WaterGrip Growing Media is one way we can do our part in saving the water of the world and cleaning the air we breathe.
What is our mission and vision?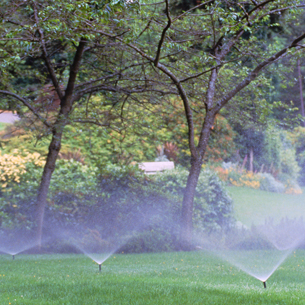 We want to help you grow the healthiest of plants responsibly. Our mission is to encourage and support your environmentally responsible greenscaping efforts by becoming the premier source of growing media that produces healthier plants while conserving water and other resources. By delivering superior plant performance and enhanced resource management, we provide the economic incentives to help you grow responsibly. WaterGrip Growing Media is about growing more vigorous, more robust plantings, with fewer resource inputs. WaterGrip is about growing more, with less. We aspire to be the company that makes the largest contribution to the ecology of our planet though water conservation, energy conservation, and air quality improvement as it pertains to growing media.
The search for a media that is about "growing more, with less" took
years of development.
WaterGrip Growing Media is a patented proprietary invention that is the result of the critical and cooperative efforts of two individuals. WaterGrip is the result of their collective passion and quest to develop a growing media that would grow thriving plants while conserving water and other precious resources.
Allan M. Huberman, the founder of EZ Care Growing Technologies, is a horticulturalist and wholesale greenhouse grower/owner of M. Huberman, Inc. located in Saugus, MA. He is a third generation plant grower who supplies potted plants to retail and wholesale customers throughout New England. He was past president of two large NASDAQ listed foliage plant nurseries and a past president of the Massachusetts Horticultural Co-op. He served as president of the Massachusetts Flower Growers' Association and served as the Northeast delegate to the National Horticultural Board of the American Farm Bureau Federation. He has extensive knowledge of all aspects of the horticultural industry from over 40 years of experience and has personally been developing the WaterGrip product for the past eight years.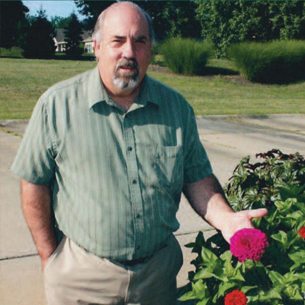 Bill Watson, a horticulturalist, plant and soil scientist, and president of Grimes Horticulture, Inc., a leader in horticultural products located in Concord Township, Ohio, also has extensive experience in the industry. Bill Watson participates in many organizations such as past President and current treasurer of National Garden Bureau, as well as All-American vegetable judge. His company provides a wide variety of seeds and starter plant products to commercial growers across the country, and experiments with new genetic variations of the next generation in plant development. Mr. Watson was instrumental in the formulation of WaterGrip prototypes and products and remains active in WaterGrip product development.
The time is right for WaterGrip Growing Media.
Today, urban expansion and the loss of green spaces, the scarcity of water supplies, the high cost of municipal water treatment (and therefore water itself), the inability for municipalities to meet water demand, high energy and labor costs, and the intense marketplace competition, etc. have all lead to growth in the green building industry and changes to greenscaping practices.
The challenge is to find ways to grow plants – for beauty, for food, for cleaning our air – that have less impact on precious natural resources and require fewer resource inputs. Water conservation is a must – to include reduced water usage and improved water management. WaterGrip provides a technologically advanced, yet simple, solution for water conservation while at the same time providing a growing media for superior, more robust, plant performance requiring fewer inputs. WaterGrip is a growing media for today – a growing media for growing more, with less.