About WaterGrip Media
WaterGrip™ — the revolutionary growing media
designed to grow thriving plants while conserving
precious resources.
A patented breakthrough technology
WaterGrip Growing Media delivers outstanding growing results for a variety of applications while enabling enhanced water management and reduced overall water usage. WaterGrip can take on more water, hold onto more water, while also providing roots with the air and nutrients they need. And, while WaterGrip Growing Media provides the perfect foundation for healthy, rapid, robust growth, WaterGrip is all about growing more, with less – less water wasted, less time, less labor, less fertilizer, and less energy.
A stabilized, sponge-like, hydrophilic growing media with exceptional water holding capacity
WaterGrip Growing Media can hold 8x its weight in water with a moisture content of 890%, meaning more water can be captured and watering frequency can be reduced. A macro/micro pore structure allows water, air and nutrients to be held within its organic matrix and be 100% available to the roots – root respiration can occur even when the media is fully saturated. Superior capillary action allows for quick absorption and efficient wicking of water throughout the media.
An exceptional growing environment
WaterGrip Growing Media promotes rapid, optimal root penetration to quickly stabilize plants, help them grow faster, and ensure long term plant health with a minimum of care. A high cation exchange ratio enables superior nutrient holding and availability. Ready access to water, air, and nutrients enables plants to grow faster with less stress to improve coverage. Healthy plants mean less maintenance, greater resistance to disease and beautiful results.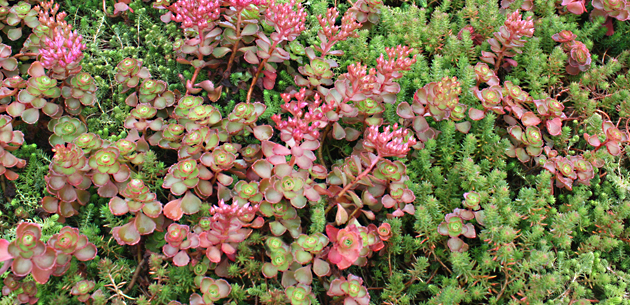 Let's start growing
Visit the WaterGrip Products page
Click on any of the icons to learn more about WaterGrip benefits for your green growing application.